San Carlos's Top-Rated Tree Care Company
Providing the San Carlos Area with Professional Tree Care Since 1977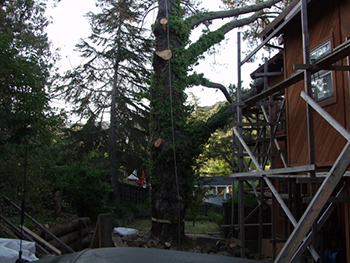 Since 1977, Neck of the Woods has performed professional tree care and arboriculture services in San Carlos and across the Bay area. I'm a tree care specialist dedicated to excellence in the field of arboriculture. As an Arborist I strive to maintain and beautify the world around us whether it be residential or commercial property or the towns we live in.
I am highly qualified in the care of your valuable trees and shrubs with knowledge of the most up-to-date advances and proven age-old techniques, and educated and trained in maintaining your landscape and to help you preserve the aesthetic and ecological value of your trees and shrubs.
San Carlos Tree Trimming, Pruning, and Thinning Services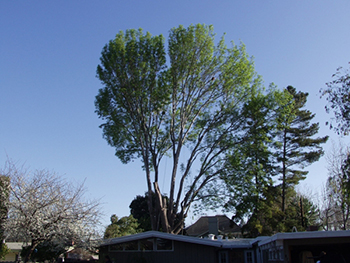 My primary emphasis is to maintain a tree's natural form while trying to obtain the objective for pruning. I carefully select where to make each cut then carefully execute that task, resulting in a very aesthetically pleasing specimen. Tree species susceptible to pests and diseases should be pruned at the proper time of the year so they're not predisposed to infestation or infection.
The American National Standards Institute ANSI A300 (part 1) Pruning is the current standard for the tree care industry. Trees physiologically respond differently to various pruning techniques. Incorrect pruning can last a lifetime and promote hazardous growth and can even shorten a trees life expectancy. Improper cuts can cause irreparable damage, creating a hazardous tree with decay and weak attachment of new growth. Your trees are an asset to your property and they contribute to our surrounding environment.
Tree Planting & Shrub Selection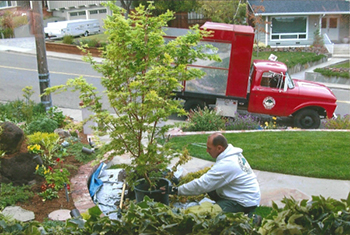 A tree properly planted is the perfect beginning of a growing investment. There are many things taken into account before a tree is planted. A few things to consider are:
the water requirements needed to ensure optimal growth or preventing decay from too much moisture in the soil.
trees staked appropriately to develop a better trunk taper and root systems, enabling them to withstand adverse weather conditions after stakes are removed.
Selection of an acceptable tree from a nursery requires expert knowledge and I am very meticulous about selecting trees as they represent my effort and an eye for aesthetics for years to come. I work with clients to select an appropriate tree species that will enhance the new location selected by taking into consideration the existing landscape and structures, the esthetics, color scheme, form and leaf appearance, the desired effects of shade, screening, sound barrier, wind block, etc.
Hear what our clients have to say!
"We first used this company in the year 2000 to maintain and prune our Dutch Elm. We had Eddie return in 2003, 2006 and 2009 for the elm as well as other work. His prices are always competitive, he's a pleasure to do business with and his work is excellent in every respect. I'm calling him now to schedule a visit and discuss more possible pruning of the elm." Steve L. from South San Francisco, CA
"I have used Neck of the Woods twice. Each time it was for tree trimming, which is much more critical than just chopping down a tree. Eddie the owner does all his own work and puts a lot of care and effort into his tree trimming. Both times I was extremely pleased with the result." Sandy S. from Los Altos, CA
For comprehensive tree care services, call Neck of the Woods today or fill out our online form to request an estimate!