Expert Tree Removal in Menlo Park, CA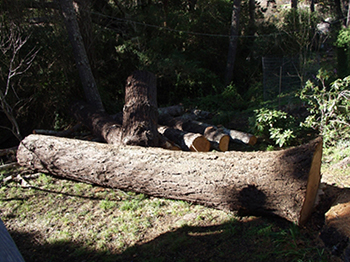 Neck of the Woods has been dedicated to proper tree care and providing professional tree service in the Bay area since 1977. I'm a tree care specialist dedicated to excellence in the field of arboriculture.
Certified Arborists are widely recognized professionals, and I am highly qualified in the care of your valuable trees and shrubs with knowledge of the most up-to-date advances and proven age-old techniques. My knowledge and experience, along with state of the art equipment, allow me to perform a variety of arboriculture services efficiently and safe.
Dedicated To Proper Tree Care Since 1977
Tree Care From The Ground Up
Expert Emergency Tree Removal
Expert Hazardous Tree Removal
Expert Crane and Rigging Tree Removal
ISA Certified Arborist WC1714
Expert Hazard Evaluation and Abatement
Arborist Reports and Tree Permit Applications
Expert Tree Risk Assessment

Menlo Park 24/7 Emergency Tree Removal Services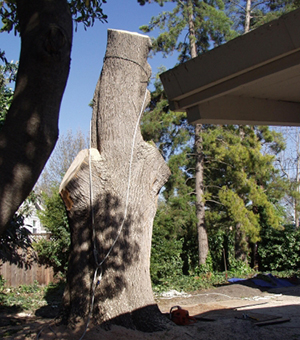 We handle all aspects of tree removal from a tree hazard evaluation and a tree risk assessment to arborist reports and obtaining tree removal permits. Tree removal may be necessary to abate a hazardous condition. Trees in decline, diseased or structurally unsound may need to be removed before they're completely dead for the safety of the climber and the surrounding area. A high-risk tree may have potential of failure from a portion of the tree or a risk of the entire tree failure. Risk factors are greater in urban areas where property damage can occur and high-risk trees can also be life threatening.
A tree risk assessment will identify structural defects and recommend an abatement procedure to minimize a potential of failure where damage could occur to people, property, and utilities, including obstructing traffic of roadways and railways. As an ISA Certified Arborist since 1993, I have knowledge and experience in tree risk assessment and make recommendations for tree risk abatement. My knowledge and experience and guaranteed to produce superior results.
Satisfied Customers
"Eddie, Thank you for an incredible tree service - above & beyond our expectations. We greatly appreciate the work you did. You are the hardest working guy we've ever met. And a perfectionist to a fault." The Rush Family, CA
"Neck of the Woods Tree Service has been around since 1977... 1977!! Extremely knowledgeable and shows great pride in his work. If you LOVE your trees... CALL EDDIE!" Matt from Oregon
Contact us today for expert tree removal services in the Menlo Park area or request an estimate by filling out our online form!